The Iguazu Falls - the Argentine side
The Iguazu Falls are one of these beauties that are unique and everyone wants to see them sometime in their life they are one of the 7 natural wonders of the world. While you are there you will not be able to stop taking pictures of Iguazu, as you will be amazed by its beauty. The falls belong to two countries, Brazil and Argentina. If you want to get to know this spectacle of nature well, you will have to visit both sides, as they offer a different view of the falls. In Argentina, you will be able to approach these giant waterfalls and feel the force of the water falling, while in Brazil you will have a fantastic panoramic view of this monumental landscape. Here we will tell you everything you need to do in Iguazú.
How to get to Iguazu Falls
Iguazú has its airport and can be reached from Buenos Aires in an hour by plane. However, the bus trip is cheaper, although it's quite exhausting.
Our journey to get there was quite epic: we left Montevideo in the morning, crossed the Uruguayan-Argentinean border at a crossing point between Salto and Concordia, and then took another long-distance bus at night. This trip was quite an adventure, first to take the bus we had to take a taxi (hired by the bus company) which took us to the road where the bus was passing. The bus was very comfortable, a pity that when we were only about 3 hours away, it broke down and we had to stop for several hours at a petrol station. In the end, I don't know how but we arrived in Puerto Iguazú after 27 hours of traveling.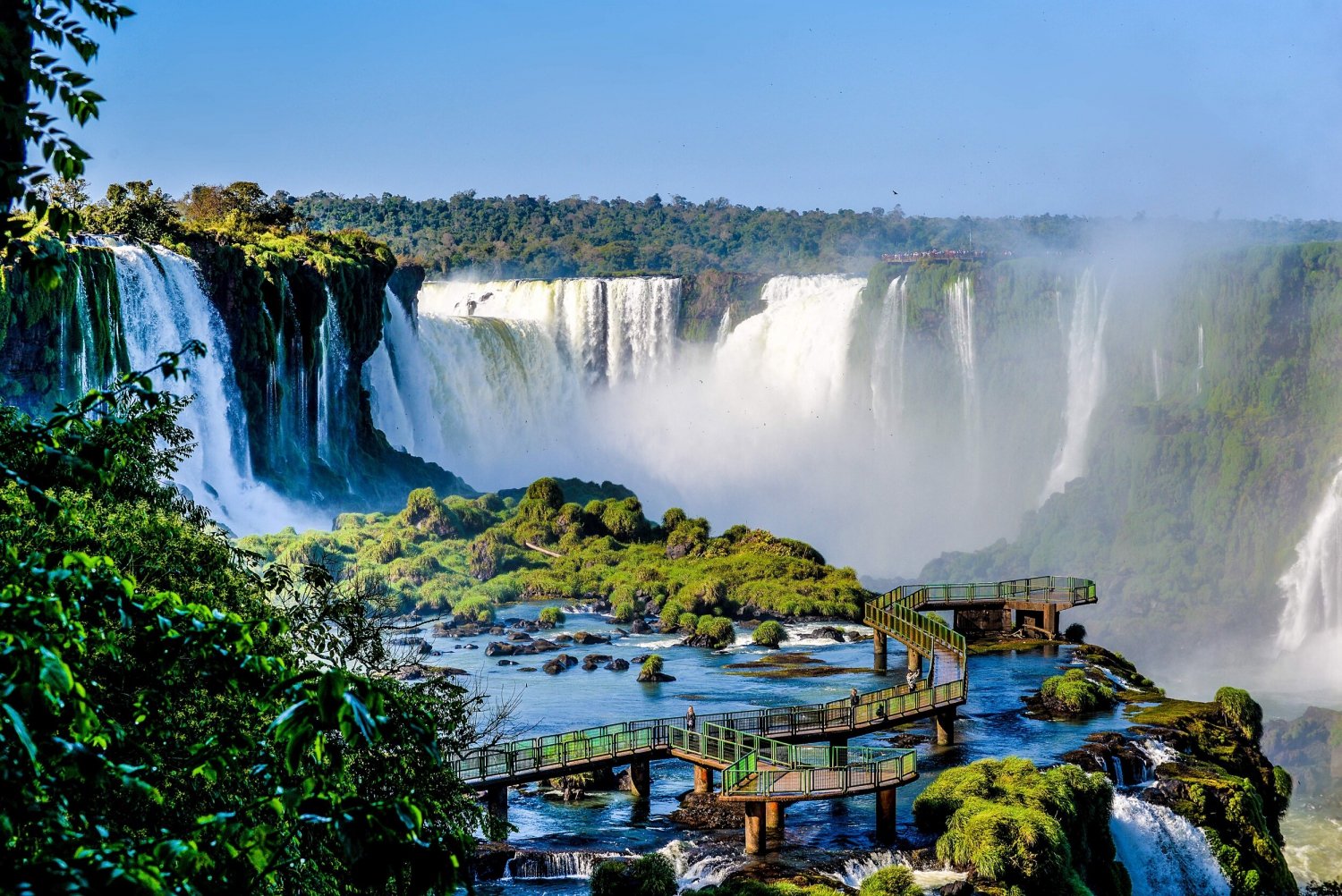 Where to sleep in Iguazú
To visit the Argentine side of the park, the best thing to do is to stay in the city of Puerto Iguazú where there are many accommodations. We arrived at Easter when many hostels were full and we were lucky to find a good and cheap hostel that had just opened.
What to do in Puerto Iguazú
There is not much to do in Puerto Iguazú people come to go to the falls at the same time and the only interesting thing the town has to offer is Hito Tres Fronteras where the Paraná River meets the Iguazú River; from the viewpoint, you can see the Brazilian side and the Paraguayan side.
PUBLISHED: Nov 3rd 2020 | UPDATED: Nov 10th 2020