How to Travel from Buenos Aires to Iguazu Falls
The first thing we need to do when talking about how to get from Buenos Aires to Iguazu Falls is set the scene and describe exactly where the falls are.
Located in the remote northeast area of Argentina, Iguazu Falls actually straddle the border between Brazil, Argentina and Paraguay and are in the thin corridor of Argentina that snakes up from Buenos Aires.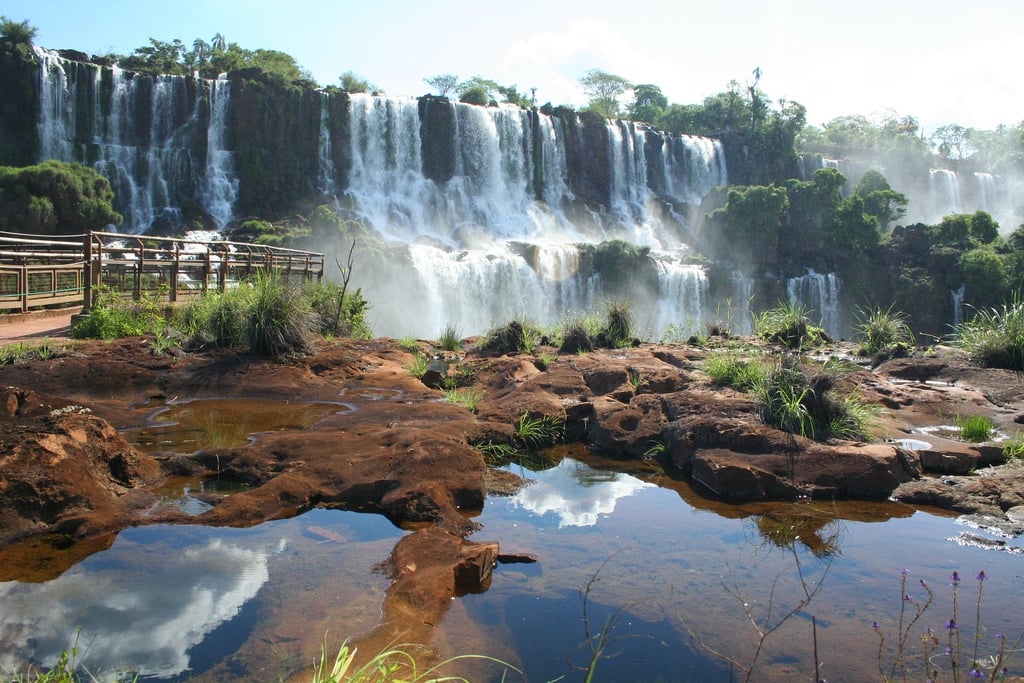 Situated in a rainforest area, in the province of Misiones, this part of Argentina feels very different, with its humid climate and dense green jungle feels.
Although it is technically located south of the tropic of Capricorn, the setting of Iguazu Falls, within the Iguazu National Park, feels very tropical and more akin to a climate I would associate with Brazil or Paraguay.
With the falls demarking the 3 national boundaries of Brazil, Paraguay and Argentina, it's good to know that you can access Iguazu from all 3 of these countries.
However for the purposes of this article, I'm going to concentrate on how you can get from Buenos Aires to Iguazu Falls – there are a few different ways depending on your time or budget.
Regardless of which way you take however, all routes end in Puerto Iguazu, which is the main town on the Argentinian side of the falls and therefore acts as the main access point for visitors wanting to head into the park.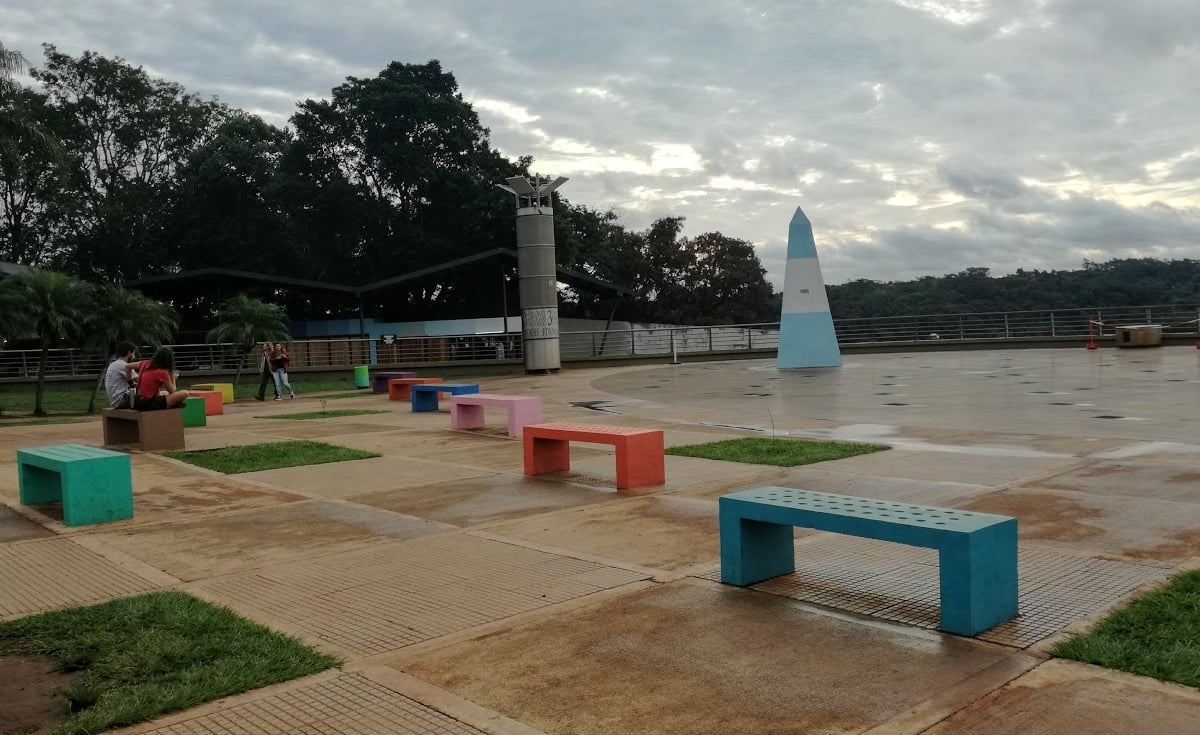 You'll also be pleased to know that from Puerto Iguazu you can access not only the Argentinian side of the Falls, but also the Brazilian side too, but more about this later.
Let's tackle the journey there from Argentina's capital first…
really do advise planning a stay of at least 2 full days in Iguazu Falls, but if you only have time for a day trip, then it's worth noting that flying from Buenos Aires to Iguazu Falls is your only option.
Take an early morning flight and after arrival at IGR take a taxi straight to the National Park entrance, buy your ticket here and enter the park just after it opens at 8am.
You'll then have until 6pm to visit the park, before returning via taxi to Puerto Iguazu Airport and catching a late flight back to Buenos Aires.
There is luggage storage at the park entrance facility on the Argentina side if you require it, as well as places to buy food and water within the park itself.
If you'd rather not see the falls independently, but with a guide, then check out these bestselling day tour options for some ideas about itineraries and prices.
PUBLISHED: Nov 3rd 2020 | UPDATED: Nov 10th 2020