Mesopotamia
Land surrounded by rivers
The name indicates the essence of its territory... "totally surrounded by rivers", except for the missionary town of Bernardo de Irigoyen which is the only dry border in this geographical region of Argentina.
Many aboriginal groups inhabited this sector of the country, the Guarani from the north and the Charrúa from the south crossed rivers in their fast canoes and travelled through the territory in search of food and adventure.
The area was conquered by the Spanish who moved south from Asunción, taking advantage of the navigability of the surrounding rivers.
Warm and Temperate
The warm land in the north is slowly turning into temperate in the south; lush in its jungle vegetation, it declines towards the southern sector in wide fields with excellent aptitude for livestock and agriculture.
It had to wait for the 20th century to end the isolation that practically separated it from the rest of the territory; let's bear in mind that access was only possible by means of boats that took hours to cross the Paraná or Uruguay rivers; today, magnificent inter-provincial and international bridges rise above the waterways as true links with other geographical regions of the country and with our neighbouring countries.
Nature for all
Nature is lavish with the region, as is also shown by the Esteros del Iberá, which constitute one of the largest wetlands in the Americas; or the Paraná Delta, made up of hundreds of modern islands, which constitute one of the most changing geographical environments in the country.
Areas with great economic potential, which genuinely present their landscapes for all those who want to enjoy nature and a piece of Argentine history.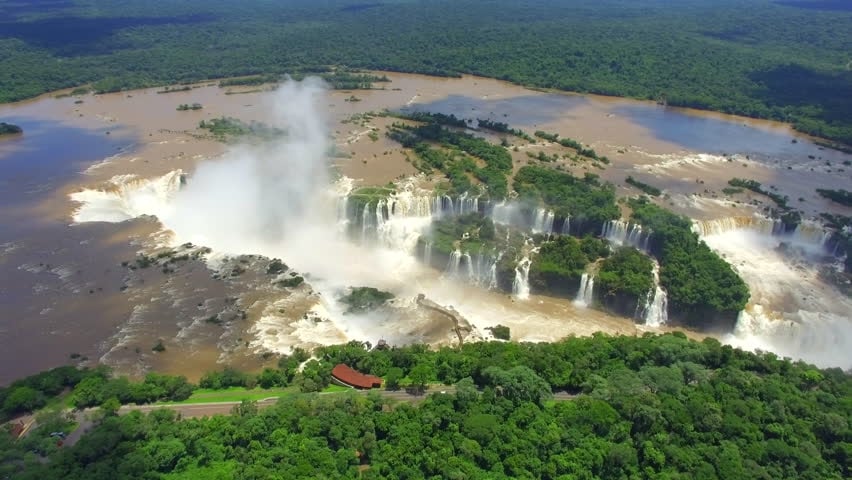 Fierce men fighting for their land and for the highest ideals of freedom and independence. Cradle of caudillos, Mesopotamia has seen them warring and leaving their blood watered on the provincial soil; at every step they are remembered in monumental constructions, in museums that have managed to gather their belongings and in the curious idiosyncrasy of its inhabitants that keep in the collective imagination the exploits of each one of them.
Time well spent!
The Iguazu Falls are world renowned and visited by millions of people, a marvel of nature, formed by a geological fault in the Iguazu River, immense basaltic rocks form untidy and oscillating jumps that complete the landscape with a jungle environment that offers the tourist indescribable panoramic views.