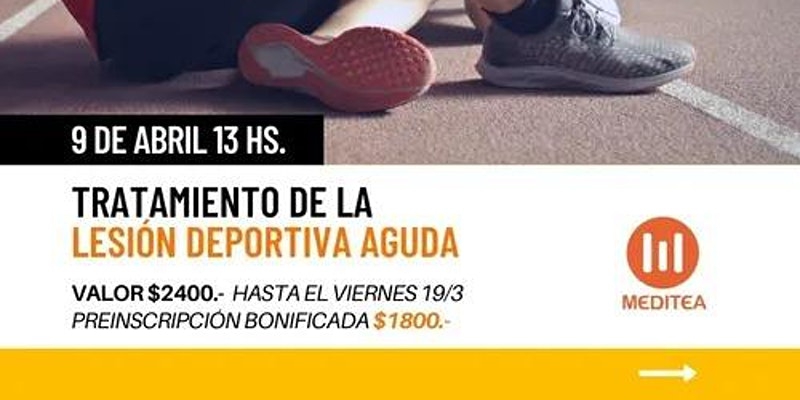 Treatment of Acute Sports Injury
By Meditea
Fri Apr 9th 2021 at 13:00
---
Argentina
Argentina
https://www.myguideargentina.com/events/treatment-of-acute-sports-injury
BOOK NOW
Event Details
Best events in Argentina
Online event
Always rest, ice and compression? A look from basic sciences to clinical application.
Conceptualization of the acute sports injury.
Pathophysiology.
Therapeutic approaches: PRICE, POLICE, PEACE.
Analysis of the current evidence.

Speaker
Lic. Javier Crupnik
Graduate Physiatrist Kinesiologist (University of Buenos Aires)
President of the AKD (2012-2014) Association of Sports Kinesiology
Member of the ISMST since 2005 International Society for Shock Wave Treatment.

* Personalized digital certificate with QR code is delivered
* The course will be available online, for one more week after the course.
* The course is carried out by a platform for online training.
Once the registration has been confirmed, days prior to the event, you will receive an instruction manual to enter the room.