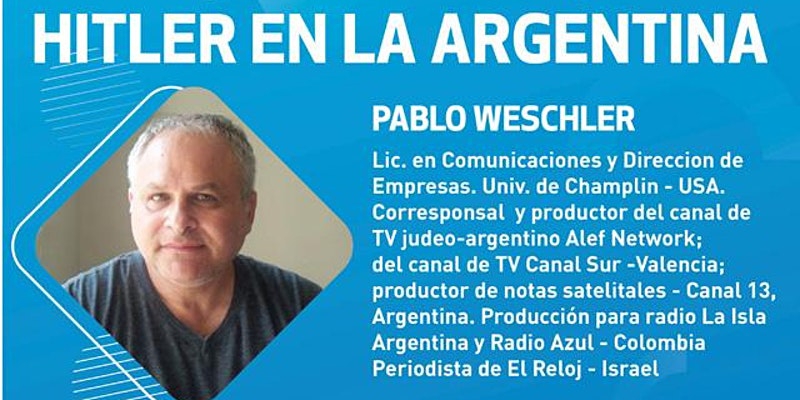 HISTORICAL RESEARCH: HITLER IN ARGENTINA
By Amigos por Israel
Wed Apr 28th 2021 at 19:00 until 22:00
---
Argentina
Argentina
https://www.myguideargentina.com/events/historical-research-hitler-in-argentina
VISIT WEBSITE
Event Details
Best events in Argentina
Online event
The investigation into Adolph Hitler's escape to Argentina immediately after the German defeat in 1945 regained global importance in 1999 as a result of the release of 740 intermediate FBI X documents from the American national archive in Maryland.
In them, you can clearly read information from those days in which the arrival in Argentina of a convoy of submarines off the coasts of southern Argentina in July 1945 in one of the submarines arrived A.H. and his wife Eva Braun.
More than 16 hours of unpublished material on Hitler's presence in Argentina have been filmed from 1945 to mid-1959, possible date of his death in southern Argentina.
It is important to explain that this research is based on the book of my friend the Italian historian Patrick Burnside's 'The Escape from Hitler' Editorial Planeta 1999.