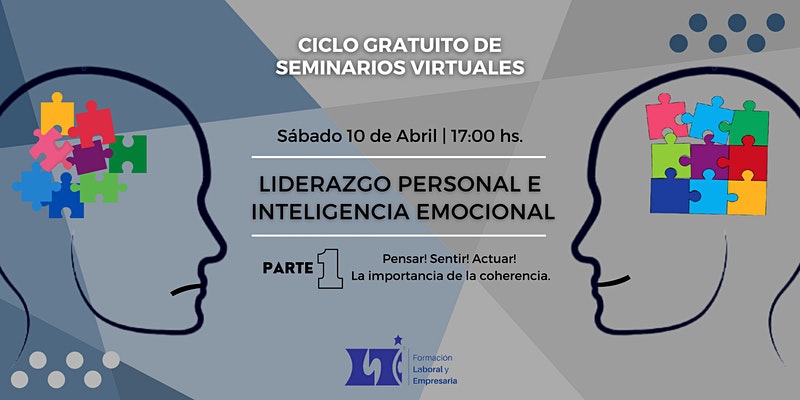 Free Virtual Seminar: Emotional Intelligence and Personal Leadership
By Instituto LTC Argentina
Sat Apr 10th 2021 at 17:00 until 19:00
---
Argentina
Argentina
https://www.myguideargentina.com/events/free-virtual-seminar-emotional-intelligence-and-personal-leadership
VISIT WEBSITE
Event Details
Best events in Argentina
Online event
LTC Argentine Entrepreneur Training committed to Education and the personal development of society incorporates a Monthly Cycle of Virtual Seminars into its agenda that will take you on a path of self-knowledge and will allow you to identify the future scenario you want to achieve, either for you themselves, for their teams or for their organizations.

Goals:
Understand the concept of Emotional Intelligence.
Identify different Emotions.
️Harmonize difficult conversations.
️Facilitate the Communication process.
️Persuasion and conviction of the Leader.
️Empower Empowerment.
️Personal leadership and flexibilization of behavior.
️Identify conflicts and provide creative solutions.
️Transform tragic moments into Magic moments.

Aimed at: Entrepreneurs, Entrepreneurs, Merchants, Middle Managers and Managers, Personnel with possibilities and desires for growth, Students and Young People in search of their first job, People seeking their re-insertion into the workplace and the General Public.
Speaker: Prof. Osvaldo Rodas.
LIMITED SPACES.